Agent Spotlight: Lynn Wayman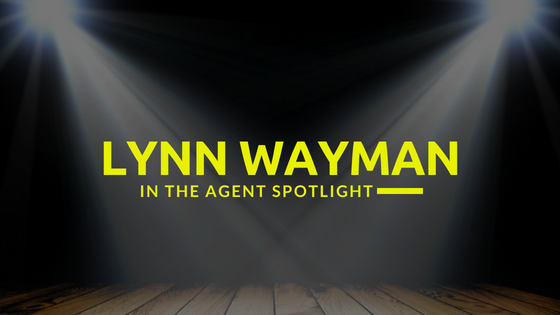 When it comes to quality and knowledge, the agents at Greg Garrett Realty can't be beat. In our Agent Spotlight series, get to know our agents at they share their experiences in the Hampton Roads real estate market and some of their best advice on reaching the top.
This month we sit down with Lynn Wayman, the "Kilted Realtor"….
Where were you born? Jacksonville, Florida
How long have you been in real estate? Since the summer of 2017.
What do you like best about working in real estate? Why did you become a Realtor? I like being the agent of change. I feel good about helping folks build wealth and equity. Why did I become a Realtor? Long story short, Greg asked me to on the right day.
What is your favorite thing about working with home buyers? You know the smile that flashes and I see the eyes light up when I hand folks the keys to their new house? Yeah, that.
What do you do in your spare time? I'm also a Realtor! (No, seriously, I'm an outdoorsman, I do long distance backpacking, kayaking, fishing, and hunting!)
Tell me about your family. No idea, haven't seen them since I started real estate. I hear they are doing ok though! For real though, I have a really amazing wife who holds everything together, and three successful boys, ages 28, 23, and 13.
What are you most thankful for? Coffee, and strict parents.
Did you attend college? What is your major? Yes. Unfinished Geology degree.
What is your favorite restaurant in Hampton Roads? I can't name a favorite, though Saffron in Newport News is great, as well as Orapax in Norfolk. El Diablo in Phoebus has some knockout food too. Seriously, you don't get to be this big without loving to eat!
Do you have any pets? Dogs, cats, I've had chickens, birds, turtles, and whatever my boys have brought home over the years.
If you could have lunch with anyone from history, who would it be and why? Thomas Jefferson. He was the real architect of our country's foundation. His ideas, cultivated by the thinkers of the second enlightenment, and mentions like George Wythe were integral to the creation of our Constitution and the Bill of Rights. I would like to seek his advice and counsel.
What is the best advice you've ever been given? Press on. Nothing in the world can take the place of persistence. Talent will not; nothing is more common than unsuccessful men with talent. Genius will not; unrewarded genius is almost a proverb. Education will not; the world is full of educated derelicts. Persistence and determination alone are omnipotent. The slogan Press On! has solved and always will solve the problems of the human race. -Calvin Coolidge
What motivates you? Freedom. Everything I do pushes me to a position of freedom.
What kind of music do you like? Favorite song or album? Classic rock, industrial, metal, punk, Celtic, 1st Wave, Alt-Rock, sea shanties. No particular favorite song or album, totally depends on my mood. Could be Sisters of Mercy one day and Dropkick Murphys the next.
What are some small things that make your day better? My wife takes care of things at home. I don't have to think about it, worry about it, or even give mind to the little things that she takes care of. It's a huge weight off my shoulders. Also, coffee.
What is your favorite TV show? I haven't watched television since the mid 80′s.
Who is your role model? Dad for his compassion, Collin McDowell and Adam Triplett for their knowledge of business and real estate, and Elon Musk for his ability to set far fetched goals and achieve them.
What is your super power? I can make a plate of tacos disappear!
What would be your ideal way to spend the weekend? Out on a trail, hiking.
What could you give a 40 minute presentation on with absolutely no preparation? Lots of stuff! Home automation, How to prepare for a 6 month Appalachian Trail hike, chainsaw safety, and according to my kids, I can lecture about the importance of getting good grades for days!
What is something you think everyone should do at least once in their lives? Let go.
What are you most looking forward to in the next 10 yeas of your career? 10 years from now, I want to look back at my time in this position fondly, reminiscing about all the wonderful folks whose adventures in homebuying started with me! I look forward to making lots of friends!
What's the best way to start the day? Having a fresh hot cup of coffee brought to me in bed.
What movie title best describes your life? What's the Worst That Could Happen
What is your favorite thing about Hampton Roads? Short winters!
What are you most likely to become famous for? My cheeky wit.
What about be the title of your autobiography? 10,000 Things You Shouldn't Do (But Are a Lot of Fun to Try!)
What makes you different from other agents? I wear a kilt and carry a 5 foot broadsword to closings. Not different enough? I'm a retired sailor who has the fortitude to say what has to be said, and has the endurance to do what has to be done. I help folks buy houses because I really love seeing people succeed. Home-ownership is a benchmark in success.
Lynn can be reached at (757) 202-0120 or lwayman@ggrva.com.