Agent Spotlight: Leighton Stone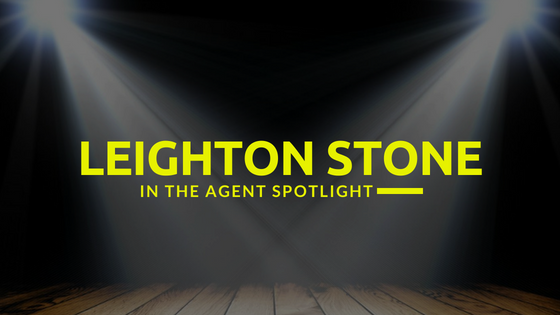 When it comes to quality and knowledge, the agents at Greg Garrett Realty can't be beat. In our Agent Spotlight series, get to know our agents at they share their experiences in the Hampton Roads real estate market and some of their best advice on reaching the top.
This month we sat down with award-winning REALTOR®, Leighton Stone….
Where were you born? Offenbach, Germany
How long have you been in real estate? Since 2014 as an agent, since November of 2009 as an admin.
What do you like best about working in real estate? Why did you become a Realtor? I enjoy doing something different every day. I love being able to take my love of architecture while helping people have fun, explore new and different things, and buy their dream homes!
What do you do in your spare time? Golfing, spending time with family and friends.
Tell me about your family. I AM SO SINGLE! hahaha, JK!
What are you most thankful for? My happy family.
Did you attend college? Yes, I have two degrees from Christopher Newport – Both in business administration, one in Management and one in Finance. I also just completed my MBA from Southern New Hampshire University.
What is your favorite restaurant in Hampton Roads? Sweet Tea and Barley
If you could have lunch with anyone from history, who would it be and why? Shania Twain. I would be curious how she grew an empire from her not-so-stellar upbringings to writing her own music, creating a career, then re-igniting a career after a ten year fall out.
What is the best advice you've ever been given? Go to college – even if you don't use your degree in the profession you take on, the relationships, experience, and opportunities it creates will make your future that much better.
What kind of music do you like? Country music!
What are some small things that make your day better? Smiles! Babies, puppies – seeing people happy!
What is your favorite TV show? The Office
What is your super power? Photographic memory – I can remember almost every house (that someone liked) that I have seen.
What would be your ideal way to spend the weekend? Golfing, dinner with friends, and a trip to the beach.
What could you give a 40 minute presentation on with absolutely no preparation? Mixed-use property, it's growing popularity in the United States, and why it is important to helping future generations.
What is something you think everyone should do at least once in their lives? Buy a home!
What are you most looking forward to in the next 10 years in your career? Growing a team to where I can create a more recognizable brand across the area.
What's the best way to start the day? With a big breakfast!
What move title best describes your life? Something's Gotta Give
What is your favorite thing about Hampton Roads? Williamsburg's quaint city feel
What makes you different from other agents? My photographic memory, ability to track significant amounts of data to help business grow, focus on helping clients make wise decisions – even if advising to find alternative properties.
Leighton can be reached at (757) 508-1404 or lstone@ggrva.com.